Savoir-faire mobilisés
event production
transitory urbanism
cultural strategy
upcycling
THE REQUEST
IKO Real Estate is a luxembourgish real estate developer. It is currently planning to build a whole new neighborhood, named Rout Lëns, in Esch-sur-Alzette. This neighborhood will take place on the ground of an old steel plant that has been unexploited since 1977. 
Far from trying to erase this industrial past, IKO Real Estate wants to enhance it and bring it together with the modernity of its new project. 
On this behalf, IKO Real Estate gave Super Idée the mission to create a temporary estival terrace to animate the period of construction. We therefore created a Drink Truck, planned DJ sets, built a petanque field in order for the Summer Rout Lëns to become an unavoidable site of the summer in Esch-sur-Alzette.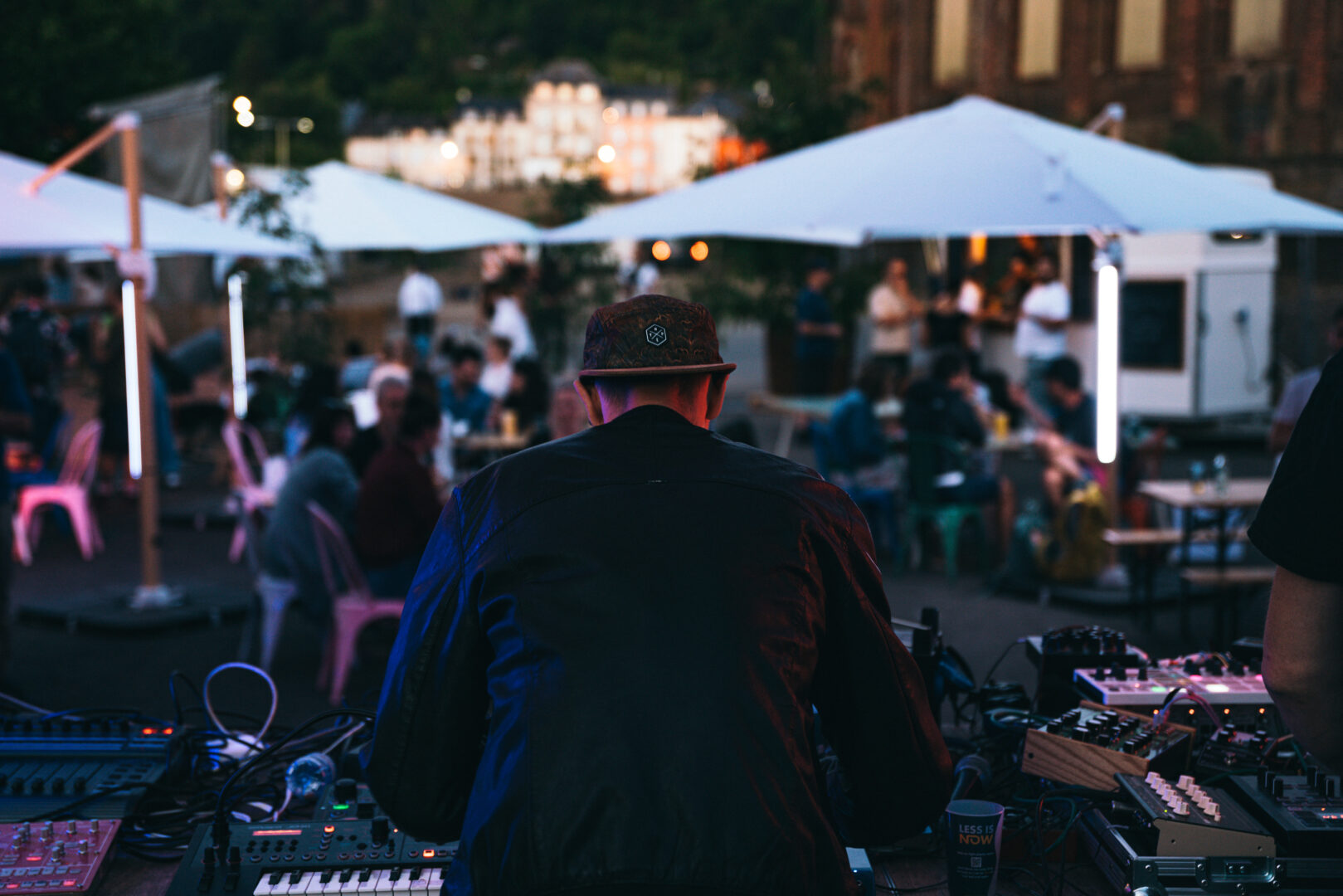 Enable IKO Real Estate to establish a relation with the futur residents of the Rout Lëns neighborhood.
Enable the inhabitants of Esch-sur-Alzette to take ownership of this new area that is to erect in the heart of their city.
Promote upcycling and eco-friendly approach in order to enhance the key points of the futur neighborhood Rout Lëns :
〉 Sustainability
〉 Innovation
〉 Living together and cross-generational cooperation
〉 Enhancement of the Luxembourgish heritage
Promote upcycling and sustainable actions : turn old into new. 
Implement all ages activities.
Concert programmation, food trucks, activities, participative workshops every week-end. 
Production
Super Idée
Photography
Julian Benini