Savoir-faire mobilisés
arti direction
digital art
writing
event production
THE REQUEST
Every year in Summer, the city of Nancy decides to enlighten its famous Stanislas Square.
Through the illumination of this architectural treasure, the city's will is to improve the attractiveness of its territory in the sight of its inhabitants, the Grand Est region, the French and international tourists.
Native of the Grand Est, we are particularly  committed to this region in which we have grown and currently live, as well as to its history.
It is therefore with great enthusiasm that we worked with AV Extended and the City of Nancy in order to fully renew the summery video-mapping of the Stanislas Square.
Offer a radically renewed show of video-mapping, that is contemporary and contemplative. It aims at bringing a new breath to the Stanislas Square and enabling the public to be blown away by their emotions and imagination.
Enhance the unique configuration of the Stanislas Square which enables us to offer a unique 270-degree video-mapping.
Enhance the historical and architectural beauty of the Stanislas Square.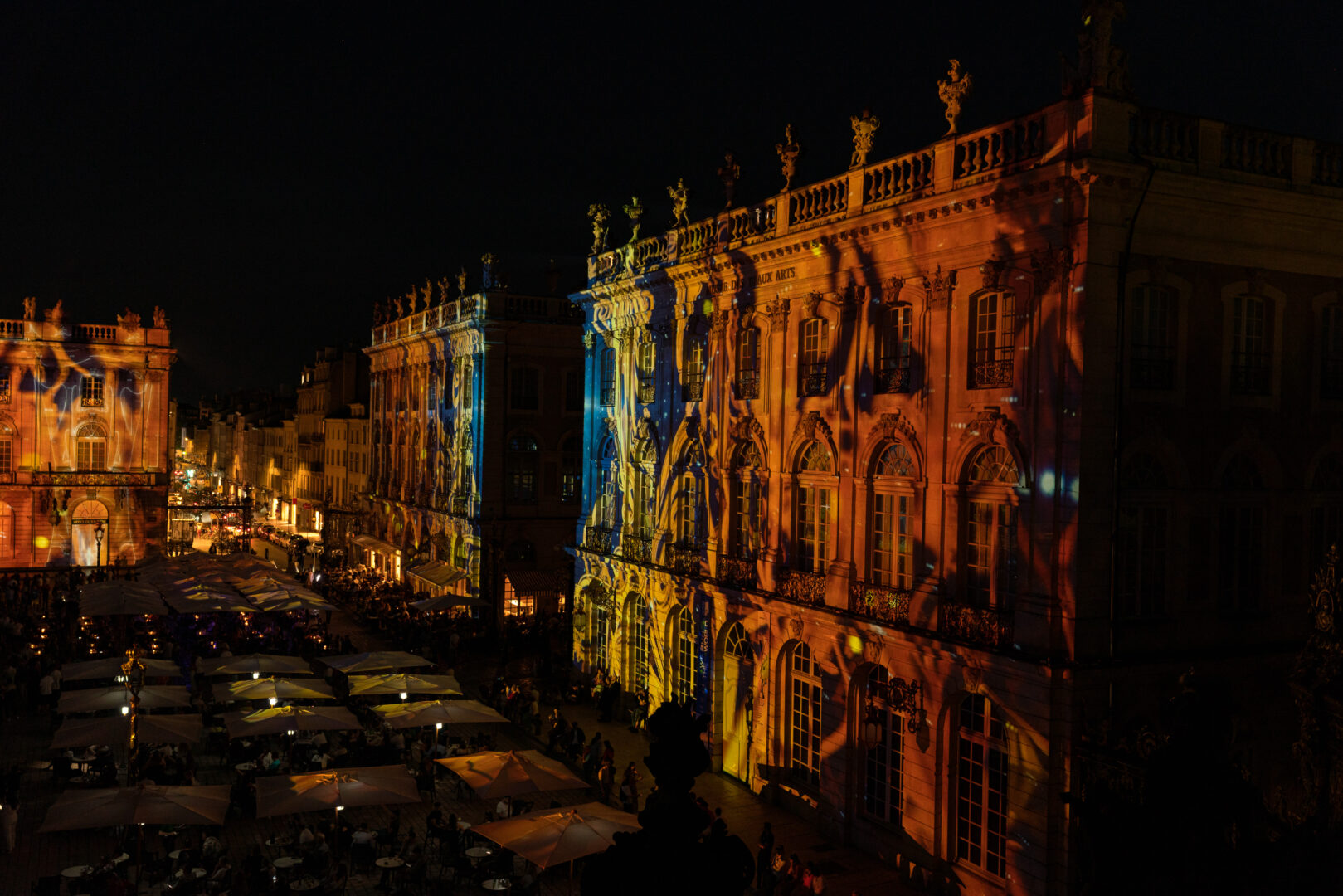 Bring together a team native of the Grand Est region.

〉 Philippe Tytgat, a famous graphic designer, was in charge of the visual creation of the show.

〉Simon Henner, aka French 79, native of Épinal. He created the soundtrack of La Belle Saison.

Incorporate historical and artistic references inside each one of our board in order to enhance the rich history and heritage of Nancy. 

〉From the battle of 1477 to this day, via the reign of Stanislas, the Art of the Renaissance, the Art Nouveau, we have found our inspiration in the great history of the city of Nancy to create every board of our show La Belle Saison.

Offer a contemporary, contemplative and artistic approach.

Use the laser technology in order to highlight some of the architectural detail of the Stanislas Square.
Realisation
AV Extended
Musical creation
Simon Henner, French 79
Graphic design
Philippe Tytgat
Writing and production
Super Idée
Photography
Julian Benini
Video
Nouvelle Cuisine